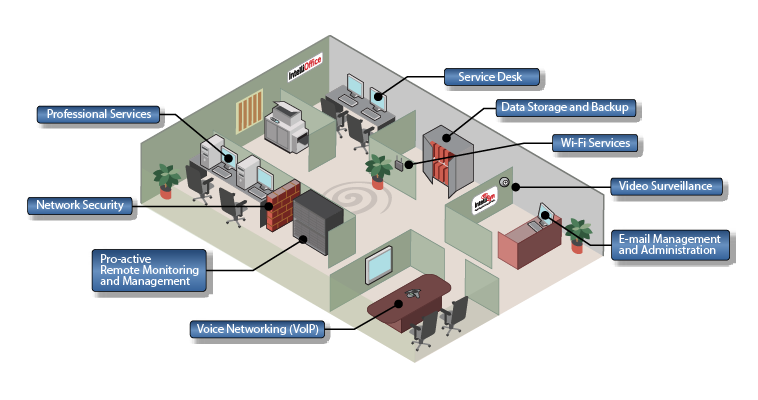 Are you looking for a turnkey office communications solution? Check out our IntelliOffice service!
IntelliOffice is a complete, managed, desktop-to-cloud office solution in a box. It's a turnkey, hassle-free business communications network option that saves you time and money!
With IntelliOffice, you get desktop-to-cloud managed office services including installation, ongoing management, maintenance and support for all hardware, software, and cloud networking elements.
Get The IntelliOffice Brochure