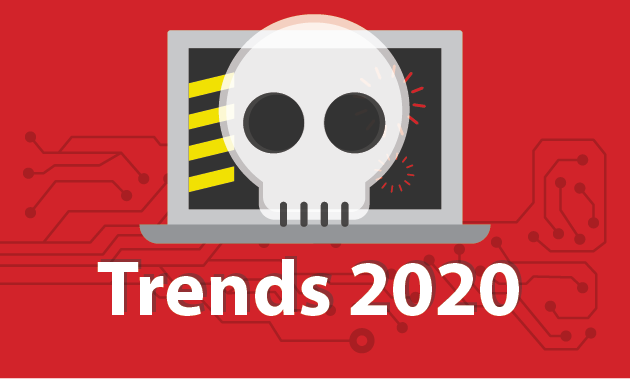 2020 is fast-approaching, and new cybersecurity trends are emerging.
With cyberthreats being ever-present, businesses of all sizes need to remain in-the-know about upcoming cybersecurity measures for complete data, file, and device security.
Check out some of the trends below to stay ahead of the curve and protect your business:
Spending: Spending on cybersecurity solutions, which includes software, hardware, and services, could top over $100 billion in 2020. A nearly 10% increase from two years ago, allotted funds for cybersecurity are on the rise.
AI: AI will not only be used to defend against cyberattacks, it will also be used by cybercriminals as a form of offense — increasingly modern AI attacks and defense technologies will be on the rise in 2020.
5G: 5G technology will become more prevalent, and with it comes the need for more defense. More 5G IoT devices will connect directly to the 5G network instead of a Wi-Fi router, allowing a more direct way for cybercriminals to access the network.
Data: Data will be increasingly at risk, as cyberattackers will attempt to capture data as it is in transit from one source to another.
The cloud: With more people switching to the cloud for data and file sharing and storage, cloud providers are amping up security with access security brokers, firewalls, and web gateways to prevent attackers from accessing information.
Be prepared and protect your small business in 2020 by being aware of cybersecurity trends like those mentioned above.
Contact IntelliSyn today for more information on how to protect your small business from all kinds of cyberthreats.