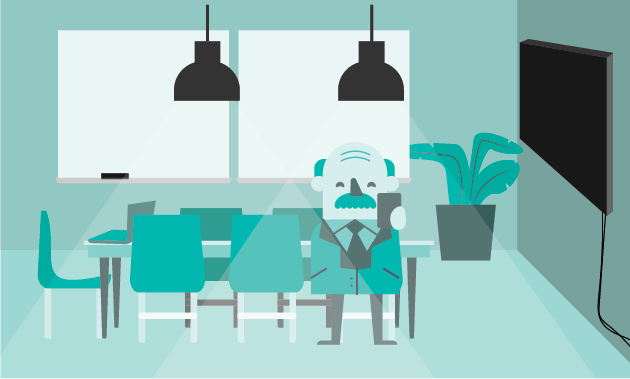 Comfy chairs, big tables, and whiteboards are no longer enough to outfit a boardroom; technology, when integrated properly, is essential for a fully operational and efficient workspace.
The boardroom is often the room needing the most plentiful and varied tech, as it is the room most often used by a variety of employees and clients — all with different tech needs.
Ensure your boardroom provides optimal productivity with the following tips:
Ensure tech is Mac- and PC-compatible for all kinds of employee devices.
Ensure all cords and dongles are available for connection to a multitude of devices.
Have both wired and wireless internet connectivity options, so everyone can access the network.
Consider investing in a boardroom control system, where lighting, heating and air, curtains, and switching equipment can all be controlled by one integrated device, allowing for quick and seamless room automation.
Integrate and streamline tech devices within the boardroom to work together, instead of having disparate systems that either work against each other or slow each other down.
Establish a cooperative and integrated workspace where employees can connect and access data easily with the tips above.
Contact IntelliSyn today to learn more about the best way to integrate technology into your business' boardroom.