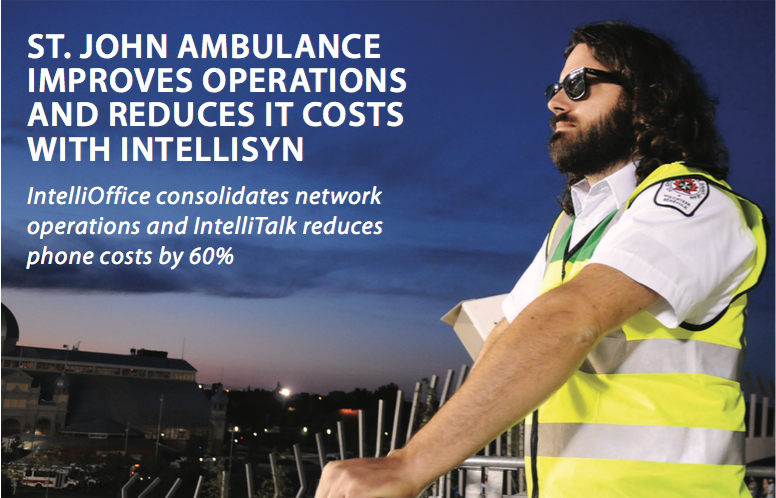 Check out the new case study just posted to our site's Insights page!
The text outlines how the Federal District Council of St. John Ambulance leveraged the benefits of IntelliOffice and IntelliTalk to consolidate network operations and reduce phone costs by 60%.
The operational improvements and cost savings follow a full technology review and thorough analysis by IntelliSyn. This led to a complete overhaul and consolidation of all business communications services.
It's a good example of how managed IT services can help improve an organization's bottom line.
You can read the case study here.