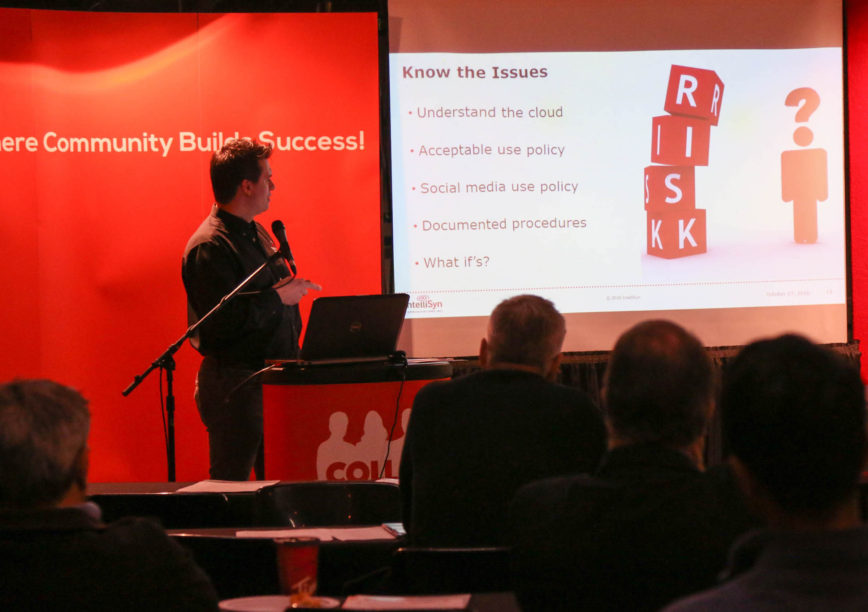 Over the past four months, Chris Stratton brought security expertise and insights to a variety of small businesses and associations through multiple speaking engagements.
Chris shared valuable information about applying big business security to small business networks at a Small Business Association—Canada (SBA) breakfast event and at IntelliSyn's exclusive executive roundtable event.
At another exclusive roundtable event that closed off the year, Chris also spoke about how managed security service providers (MSSPs) help protect business IT networks from malware and other cybersecurity threats.
If you didn't catch Chris this year, don't worry! There will be more opportunities to attend IntelliSyn speaking events in 2017 and get insights into the IT issues that matter the most to small businesses.