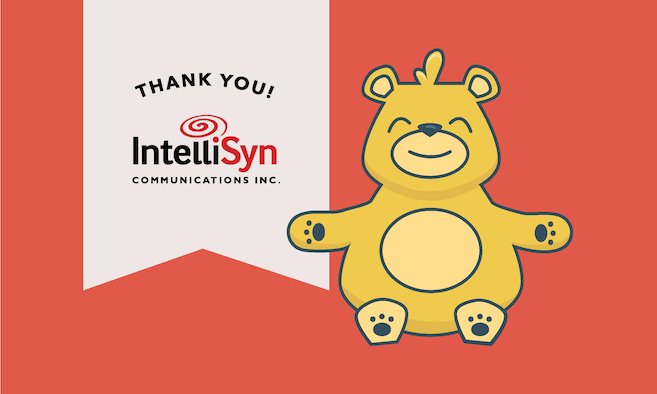 In early June, IntelliSyn launched a survey about the IT industry and IntelliSyn's role in it. With each completed survey, IntelliSyn promised to donate $5.00 to the Children's Hospital of Eastern Ontario.
Our survey process is complete and we received a great response, which has allowed us to make a donation of $250.00 to CHEO.
The survey asked participants to answer 10 simple questions, with the answers giving IntelliSyn insight into how the market views the IT industry.
One of the questions addressed the recent launch of IntelliShare, a customizable, managed enterprise file sync and share (EFSS) for secure access to business data from anywhere.
Participants who completed the survey were entered into a draw to win one of five $100.00 Amazon or Apple gift cards. The five winners were announced on June 6, 2017.
IntelliSyn would like to thank all of the participants who completed the survey. Your feedback is greatly valued.