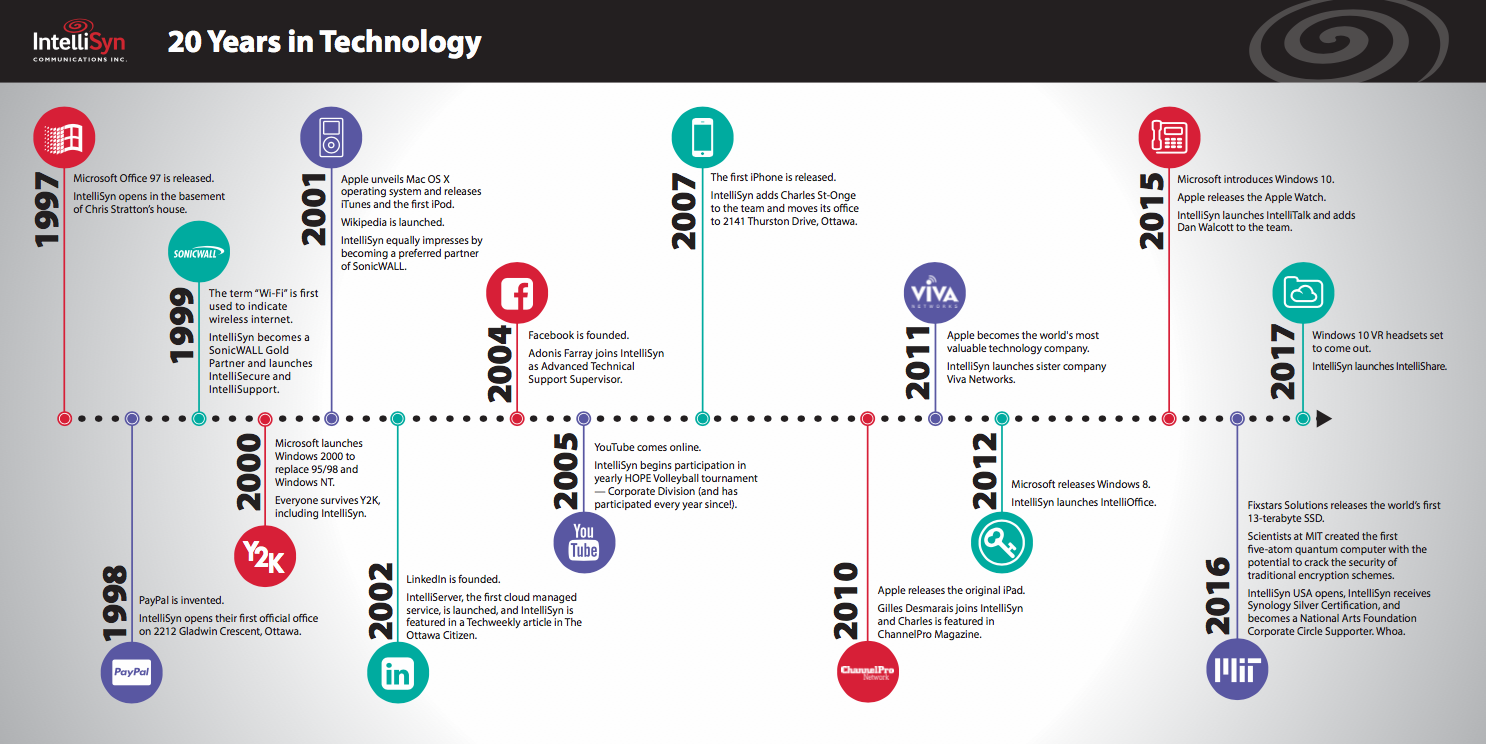 IntelliSyn has been reminiscing on the last 20 years of business and the technology milestones along the way.
We've seen the inception of the first iPhone, the founding of Facebook, and about 7 versions of Windows®.
While those technological advances were happening, we were adding new team members, launching new services, and surviving Y2K.
Take a look at the full timeline of all the major technology evolutions parallel to IntelliSyn's achievements and growth throughout the past 20 years.
I'd like to thank all past, current, and future supporters and customers of IntelliSyn for making the last 20 years something to remember and the years to come something to look forward to.
Chris Stratton