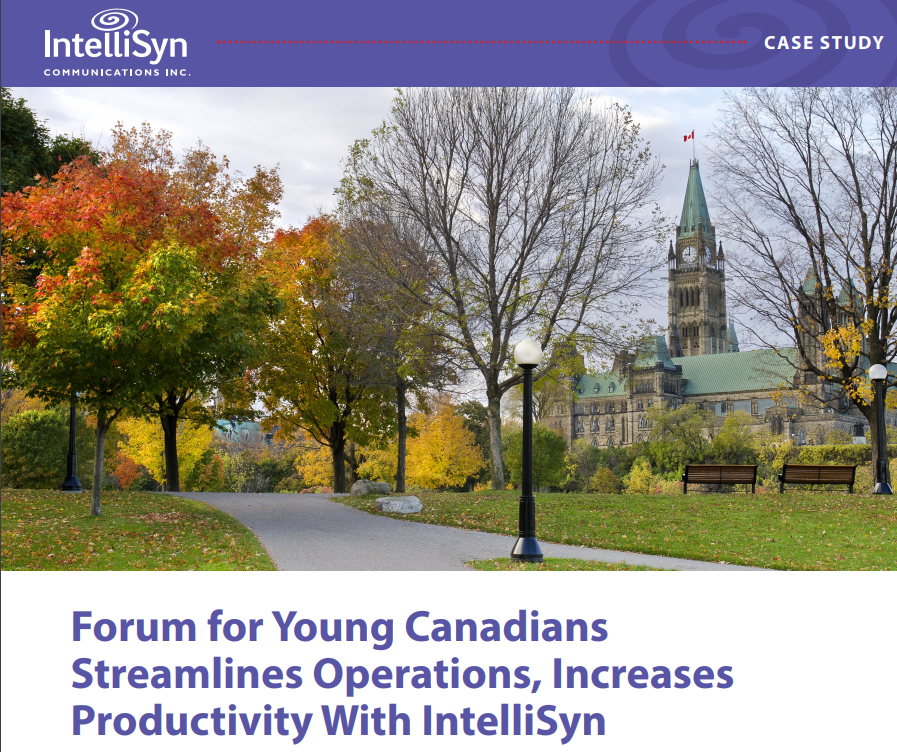 The Forum for Young Canadians is a non-partisan, not-for-profit organization that provides youths aged 15 to 19 with an opportunity to learn more about the importance of public affairs and how they can proactively be a voice in helping others understand Canadian politics in relation to the world around them.
With outdated hardware and software issues, the Forum for Young Canadians sought out IntelliSyn to completely transform their IT operations.
After a full technology review and thorough analysis, IntelliSyn suggested a complete overhaul and consolidation of all business communications services under IntelliSyn's IntelliTalk and IntelliOffice solutions.
Read the full case study to see how IntelliSyn structured a complete solution that addressed all of the Forum's requirements and made the migration process seamless.