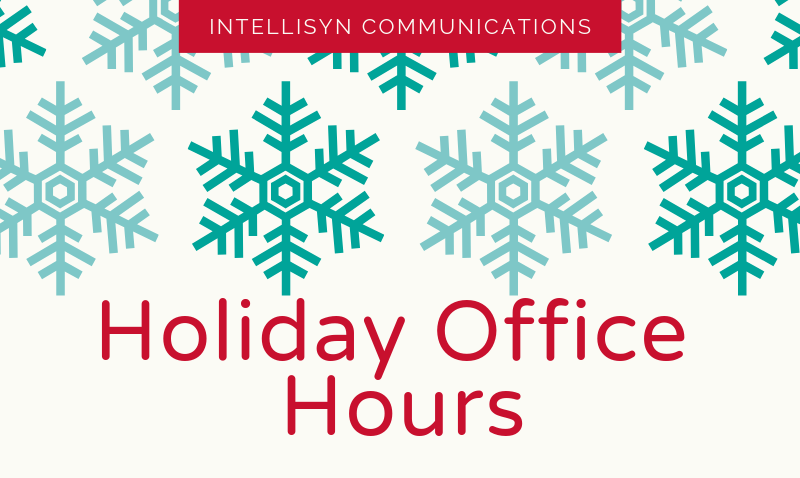 2018 is coming to a close, and IntelliSyn would like to wish everyone and their families a happy holiday season.
We've had a busy 2018, and we look forward to continue working with current and new clients in 2019.
As a reminder, our service desk will be closed from Dec 24-26, and will return to normal hours on Dec 27 and 28.
We will again be closed from Dec 31 through Jan 2, 2019.
Clients with 24/7, after-hours, and emergency service level agreements are not affected and may continue to contact our service desk via email or phone call to receive support.
Happy Holidays!
– Chris Stratton
CEO, and President (Canadian Division)