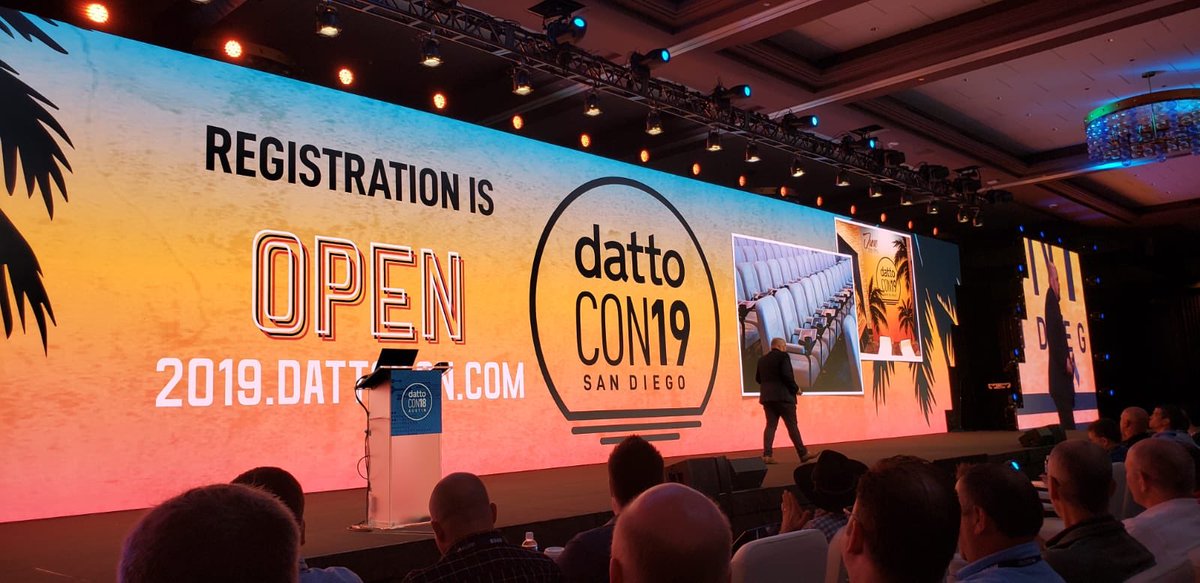 Running from June 17-19 in San Diego, California, we had a blast learning real-world business strategies at DattoCon19.
For 3 days, DattoCon19 shared the business building secrets to success, invaluable product and technical best practices, industry trends that matter, growth strategies, and killer networking events filled with a powerful network of MSPs.
We had access to technical experts and peers that shared tips, tricks, trends, and secrets to business success.
With sessions exploring ransomware recovery, networking technologies, managed IT, and so much more, we had a great time talking to other business owners about the essentials of IT business communications.
Be sure to catch the next one, happening in 2020.
—Chris Stratton
CEO, President—Canadian Division