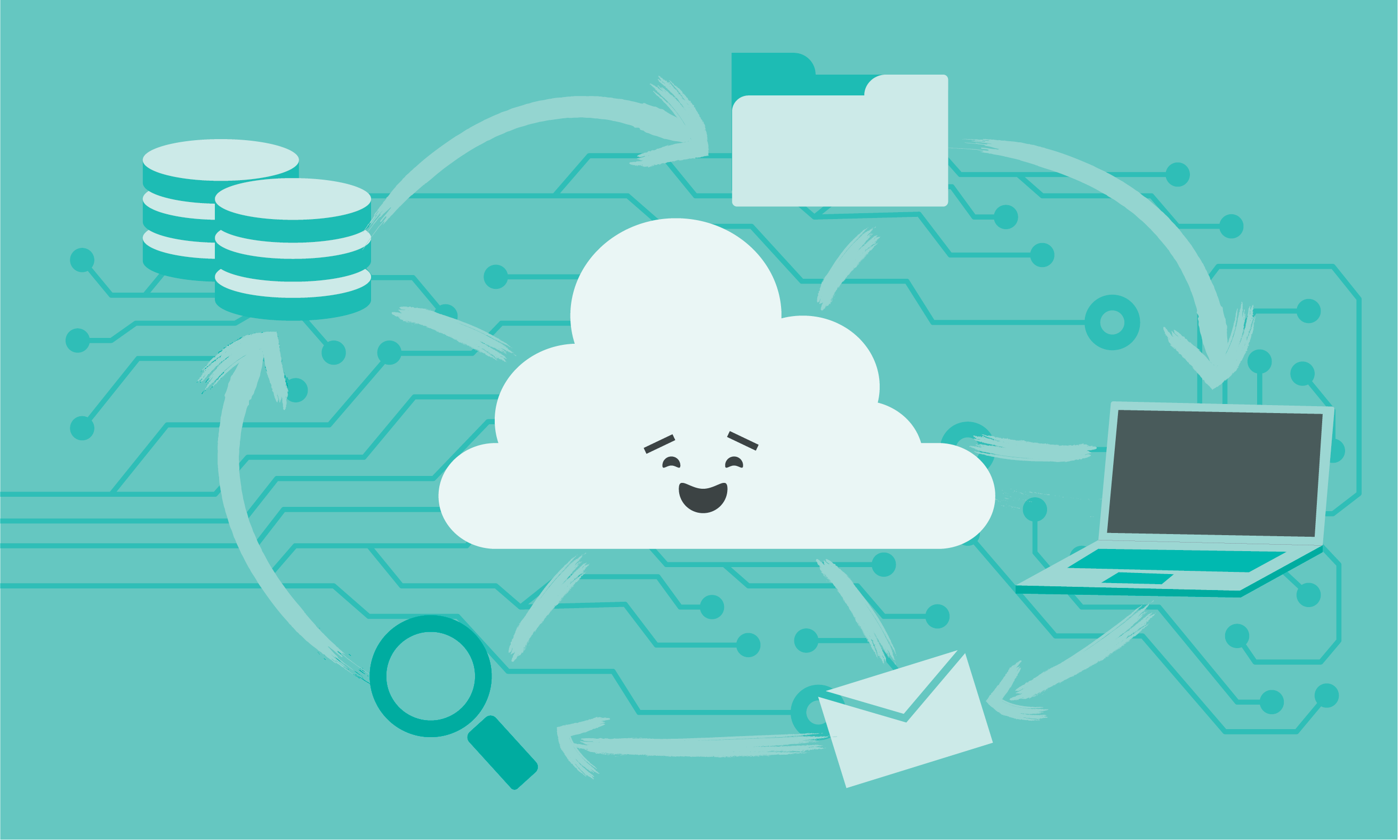 Cloud networking means that your business has access to the data and files it needs anywhere and at any time through a network of online, remote servers that store, manage, and maintain your digital information in one safe location.
This means your business no longer needs to rely on on-site storage solutions that take up precious office space, create hardware costs, and increase the potential for permanent information loss in the event of equipment failure or malicious activity.
Cloud networking is also essential for small businesses wanting the right balance of on-premises and virtual networks. Working from the office? You have access to everything. Working from home? You have it there too.
IntelliSyn offers desktop-to-cloud design and deployment of public, private, and hybrid cloud networks. All of IntelliSyn's cloud networking solutions are backed by complete network administration, maintenance, and reporting that simplifies network, data, and application management.
With IntelliSyn's cost-efficient and easy to manage desktop-to-cloud cloud networking solutions, your business will have no problems securely accessing information whenever and wherever you need it. Contact us today to find out more!