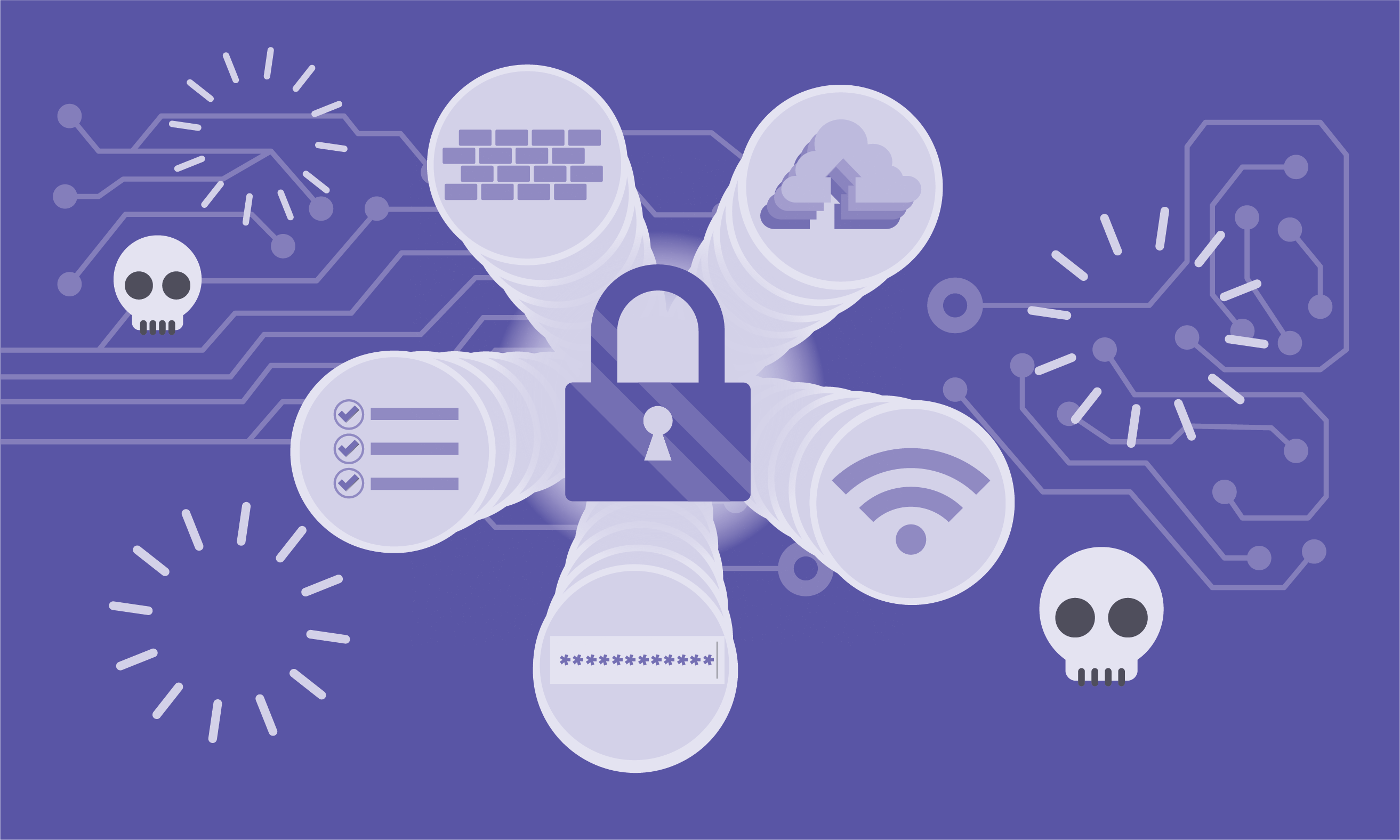 Cyberthreats are on the rise and your business should protect itself from the inevitable risks a lack of cybersecurity carries.
Implementing effective cybersecurity measures for your business ensures the protection of sensitive data and the elimination of threats that could affect business productivity.
Consider these five efficient and cost-effective ways to increase your business' cybersecurity:
Activate a network firewall for your internet connection: Enable a firewall to prevent outsiders from accessing data on your private network.
Make backup copies of important data and information: Always conduct regular backups of all data and computers to keep your business' data safe in the event accidental deletions or unforeseen disasters.
Secure Wi-Fi networks: Make sure your Wi-Fi networks are hidden and secure through encryption.
Employ strong passwords: Password protect everything, or consider a multi-factor authentication process for extremely sensitive data.
Train employees in security principles: Set up and teach security policies and practices to employees, such as appropriate guidelines for internet use and data access to prevent system and data corruption.
IntelliSyn addresses all cybersecurity requirements with IntelliSecure, which includes managed firewall, data backup and protection, and managed VPN services tailored to your unique business environment.
Contact IntelliSyn today to learn how to best protect your business against cyberthreats.