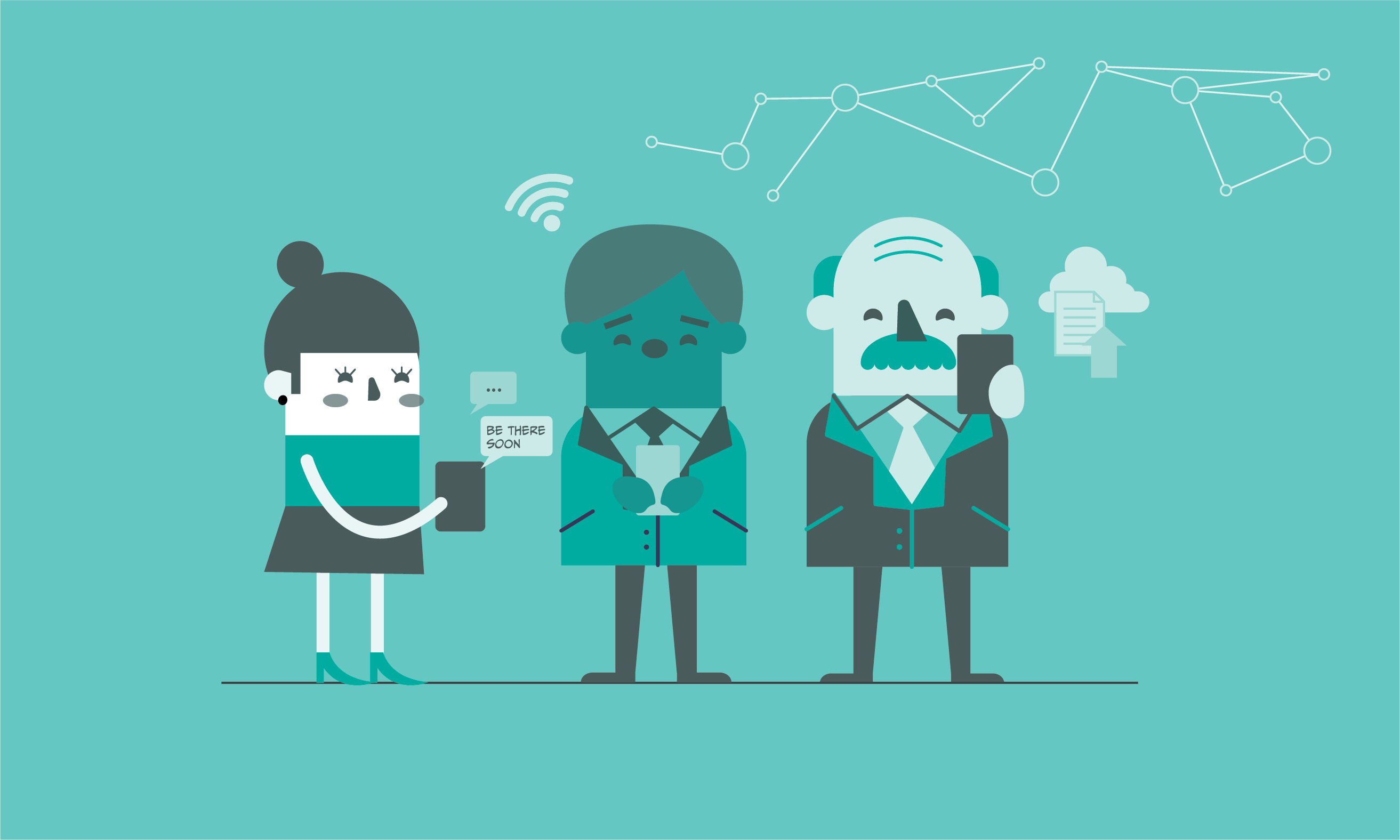 Offices are switching their traditional non-networked data and file methods to more accessible formats by going mobile, allowing employees to work remotely or access important files and data on the go.
But how do you know if your office is ready to transition?
Take a look at this "when to go mobile" checklist:
You have employees working remotely: A mobile office enables seamless data access and transfer for employees who work remotely or are on the move often. Remote data storage, like the cloud, allows your office to operate smoothly, regardless of where your employees are.
You want your data to be secure: Setting up mobile access to files is much more secure for your data than sending files over email or using a third-party file sharing service. Your business will have full control over what data is accessed and by who when using the cloud. Stay secure by going mobile instead of relying on risky data storage methods that can cause your data and files to become lost, damaged, or even destroyed by malicious persons.
You're looking to grow your business: Going mobile when growing your business will allow you to increase and maintain your data and files more easily than not having the integration capabilities a mobile office has to offer, and will result in your employees being more productive because of the ease of access and transfer capabilities. Your business can not expand if its technology infrastructure won't.
IntelliSyn mobile office solutions offer crystal-clear voice and desktop-to-cloud unified communications and collaboration tools that keep your business moving with you. Provide all your employees with secure anywhere, anytime, any device access to business information and communication services with IntelliSyn's Mobile Office.
If your business is experiencing any of the checklist items above, it's time to consider making your office mobile. Visit our Mobile Office page for more details or Contact IntelliSyn today to start making your office more productive.