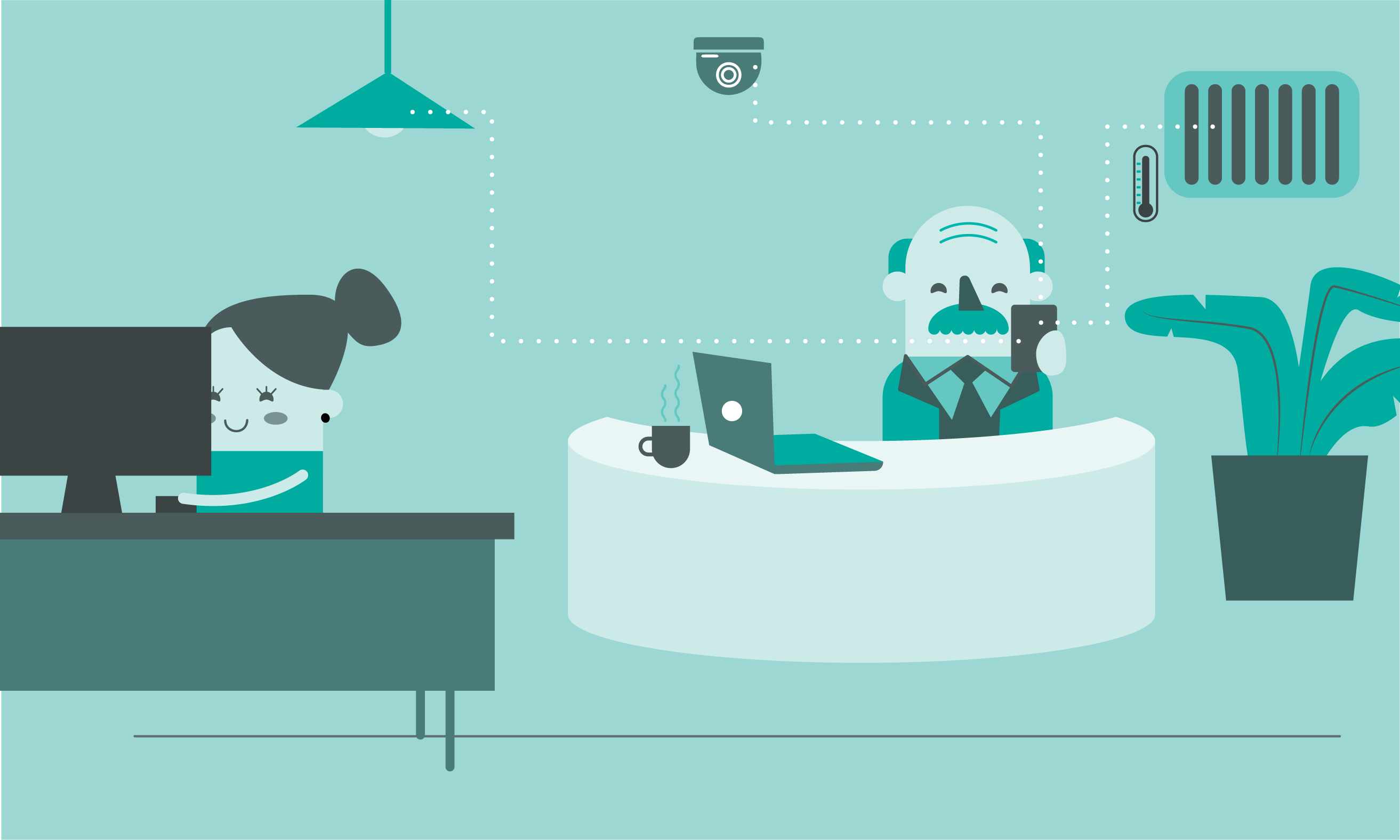 The Internet of Things (IoT) is becoming prevalent everywhere, and implementing it into your office is a great next step to integrating IoT into our day-to-day life, especially as it comes with many benefits.
Don't lag behind; embrace the benefits of IoT for your office:
Save energy and money: With IoT functionality, like automatic control of lighting and heating, your office will use its power more efficiently, saving you energy and money.
Increase operation efficiency: With office devices that use IoT, business operations will be more streamlined and automated, increasing employee workflow.
Optimize productivity: Due to streamlined operations, employees will be more productive, and won't have to waste time with old, disparate ways of doing things.
Increase safety: With IoT office solutions like sensors, cameras, and access control systems, your office will remain safe from any malicious intent.
And with so many hardware, network, application, and service options available for any office environment, it's difficult to know which solution and service is right for integrating IoT into your business.
IntelliOffice simplifies the process and gets you up and running fast with an end-to-end, turnkey business network in a box. It's an end-to-end, hassle-free service built on the latest hardware and software from the world's leading manufacturers and developers.
With IntelliOffice, you get desktop-to-cloud managed office services including installation, ongoing management, maintenance, and support for all hardware, software, and cloud networking elements.
Integrate IoT into a custom desktop-to-cloud network solution designed for your unique business environment to reap the rewards of secure, efficient, and streamlined office operations.
Contact IntelliSyn today to learn more about implementing IoT into your office for optimal business operation.